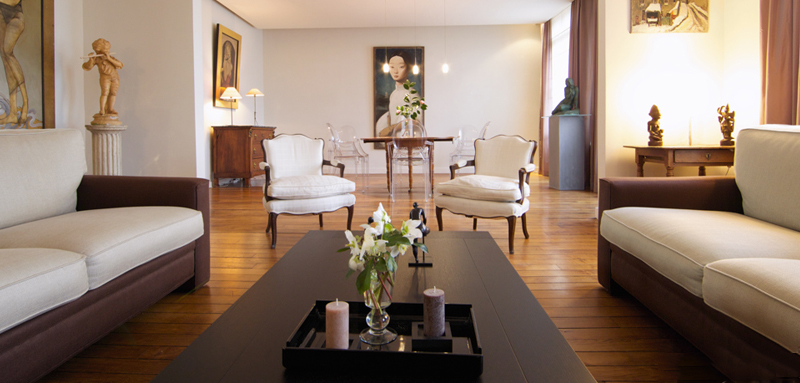 A house can speak volumes about its owner. Hire an interior designer in Bangalore like Chartered Interiors to design a house thats a reflection of you.
A Home Interior That Feels Like You
In a world of mass production, it has become extremely important to make sure you stand out. Individuality is expressed in different ways today. From the kind of clothes you wear to the car you drive, every choice you make tells something about your inner self.
So why leave the interiors of your home behind?
Homes are now an extension of your personality and it is important to add your personal touch to your home interiors.
It's All About Luxury Living
The term luxury is no more restricted to the hospitality sector. Now homes are a measure of your social standing, your taste and your personality as well. Homes need not be just comfortable living spaces anymore but the very seat of luxury that is custom made to your taste and liking.
Tell A Tale
Your home is now regarded as a telltale depiction of your life. So, if you are a globetrotter, find just the right space to display those amusing knick-knacks you picked up on your travels. If you're a connoisseur of art, then get that carefully built up collection of paintings hung in all the right places with the right kind of lighting. Or, if your hobby is settling down in a quiet corner with your favourite book then make that favourite corner as imaginative as those stories you read.
With the rising demand for high-end stylish and luxury homes, designs have also become increasingly imaginative and you can make your home literally one of a kind.
Don't hesitate to go that extra mile to make your home truly a reflection of your inner self.
Time For The Professionals
When both the interiors as well as the exteriors of your home are expressions of your inner self, it's time you speak to the experts. This time surprise all your friends when you call them over for a party with beautifully home interiors designed for you by the experts.
Calling in the professionals can help not only in the area of design but also the utilisation of space and lighting. With the strategic placement of a mirror or two, lo and behold, all those dark corners light up and also give the illusion of more space!
So, don't think twice to take that extra step and enjoy the view. After all, your home needs a makeover once in a while too!
If you are planning on giving it one, then you don't need to look further. We have the best home interior designers in Bangalore at Chartered Interiors.
Your dream home interiors are just a call away.